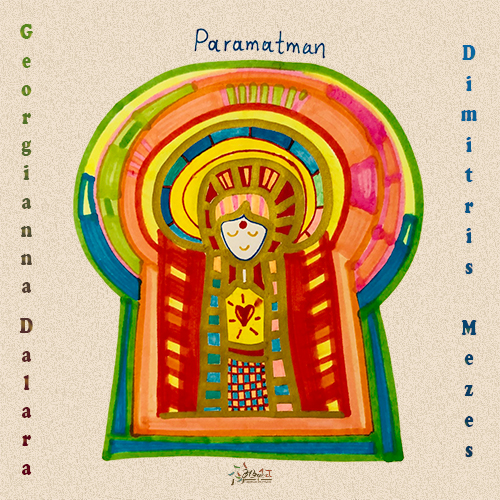 Music: Dimitris Mezes
Poem, Vocals : Goergianna Dalara
Arrangement, Producer: Oleg Chaly
Sound Engenners: Yiannis Mavridis, George Priniotakis
BabaeArt © 2021
Apple Music:
https://music.apple.com/gr/album/paramatman-the-words-of-the-poets-single/1565141135
Amazon Music:
https://www.amazon.com/Paramatman-Words-Poets/dp/B093SSDLBC/ref=sr_1_2?dchild=1&keywords=Dimitris+Mezes&qid=1620242990&s=dmusic&search-type=ss&sr=1-2
Spotify:
https://open.spotify.com/album/0Weqx3w987tUoxawL1ss1h?si=BkeYzhE8TaaI_BQUDl7xVQ
Youtube:
Could one recognise your strength
just by peeking at your hands?
Have you realized time bends?
Can you ever miss true friends?
Would your matrix make amends?
Are you scared of backward bends?
If you' re not, come to my circus.
Rather, sorry:
Would you truthfully suspect
that you' re worthy of my friends?
Would I recognise your mission
idly skimming through your words?
Here, confess, and do sincerely,
have you hummed the songs of birds?
Real poets abound in beauty.
But are here to fuck your mind.
Could your hobby fit my duty?
Rather,
do you know you represent
just a median for mankind?
Would you candidly divulge
that you' ve mostly been just blind?
Would your ego hide behind?
What does one do with one's silence?
Bribe my god to feed your science.
Though he won't -
and quite upfront.
Would your eyes admit your truth?
Have you grasped yet your own soul?
Paramatman is my name -
drink my blood while I chew cole.
Paramatman was your name -
but you wrote it with my hands.
Paramatman was the truth
so I' ll lend you what you stole.
I' ll forgive you though you' re cold.
But I' ll wonder ever after:
Will you wait until you' re old?
Are you bold?
Or are you sold?
Time's a myth -
guess you' ve been told.
Life's so simpler than you thought:
-Read your Rumi.
-Go to bed.
-Have Christ's bread.
-Ignore the dead.